Physical Therapist in Howard Beach, NY
At Cross Bay Physical Therapy, we want you to feel at home with our Howard Beach physical therapy practice. On this page you'll find information about our physical therapists and other professionals. They offer the real-world experience and knowledge you expect from an effective physical therapy practice along with a caring, responsive attitude that will put you at ease.
Jeff: Physical Therapist
Jeff graduated with a Bachelor's degree in Biology from the State University of New York at Binghamton. He later continued his professional studies by completing his Doctor of Physical Therapy degree at the New York Institute of Technology, a school in which he was also an adjunct professor. Jeff began his professional career as a student at this facility and has continued as physical therapist, serving the Howard Beach community at Cross Bay Physical Therapy since 2006. Jeff is dedicated to improving his clinical skills by regularly attending continuing education courses at the Institute of Physical Art and other evidence-based courses. His treatment approach is based on the principles of hands-on manual physical therapy; a method of recognizing and correcting movement dysfunction with each patient. Outside of the office, Jeff is a dedicated martial arts competitor and holds a purple belt in Brazilian Jiu Jitsu.
Frank: Physical Therapist
In 2004, Frank graduated from Fairfield University with his Bachelor of Science in Mathematics. Aftercollege, Frank worked in a physical therapy clinic as an aide which encouraged him to pursue a degree in Physical Therapy. Frank attended New York Institute for Technology and received his Doctorate in Physical Therapy in 2010. His treatment approach is based on the principles of hands on manual therapy. Frank has a special interest in both orthopedics and pediatrics; he regularly takes continuing educations courses in both of theses areas.
Rosalba
Physical Therapy Staff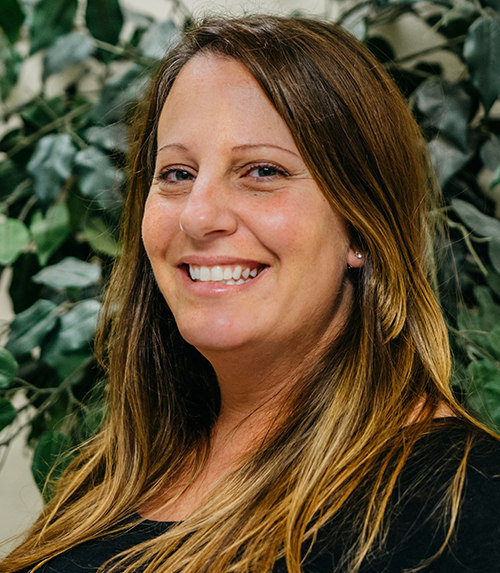 Dana: Office Manager
---
Back Office Team: Dana, Natalie, & John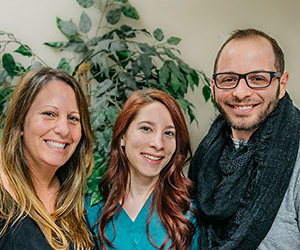 Front Desk Team