Welcome to Cross Bay Physical Therapy
Believes manual therapy (hands-on therapy) is an important option in the rehabilitation of most types of muscle, tendon and joint disorders
Ultra-modern facility, personalized one-on-one treatment
Licensed doctors of physical therapy and physical therapy assistants
Read More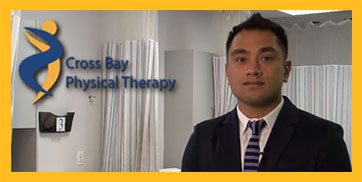 Meet Our Team

Jeffrey Sadaya, DPT

Physical Therapist

Jeff graduated with a Bachelor's degree in Biology from the State University of New York at Binghamton. He later continued his professional studies by completing his Doctor of Physical Therapy degree at the New York Institute of Technology, a school in which he was also an adjunct professor.

Meet Our Team

Frank Vitulli

Physical Therapist

In 2004, Frank graduated from Fairfield University with his Bachelor of Science in Mathematics. After college, Frank worked in a physical therapy clinic as an aide, which encouraged him to pursue a degree in Physical Therapy.

Meet Our Team

Rosalba Romano

Physical Therapist

Rosalba is a well-trained physical therapist, who can help you in improving movement and manages the pain by safe stretching, conditioning and strengthening exercises.
Patient Reviews
Wonderful atmosphere, wonderful and caring staff and the therapy really works. Very sterile and clean environment and most of all they make you feel very safe and comfortable.

- R.P

I absolutely love this place!! Jeff and D work so hard to get my daughter to walk again after broken leg, amazing people! Highly recommend it!!!
The physical therapists at Dr Biebers officice are very caring people who strive to make their patients not only physically better but they also make you feel like you truly matter. I highly recommend...

- B.V.
Read All
Submit Testimonials
Physical Therapy Overview
Fall Prevention
Did you know that one out of three seniors experiences a fall at least one time each year. There are many risk factors that can cause balance and fall problems in older adults...
Adults age 65 or older
Previous history of falls
Stroke, Parkinson's Disease, Multiple Sclerosis, Diabetes or other pre-existing conditions
IN THE NEWS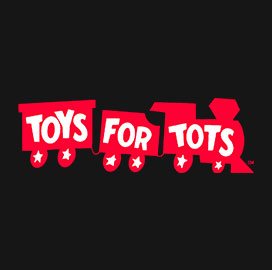 Nov 21 2013
Howard Beach Medical Office to Collect Toys for Children in Need
Cross Bay Physical Therapy, Physical Medicine and Rehabilitation and Foot Care Center have partnered with Toys for Tots, a national charitable organization that collects toys to give to needy children.
Recent Posts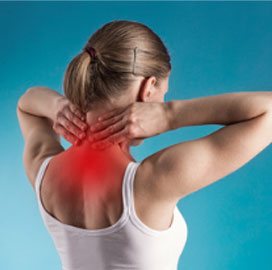 February 09, 2015
Neck Pain Physical Therapy
Neck pain severely limits a person's ability to function every day and perform their normal tasks. At Cross Bay Physical Therapy, we use the power of physical therapy to alleviate...