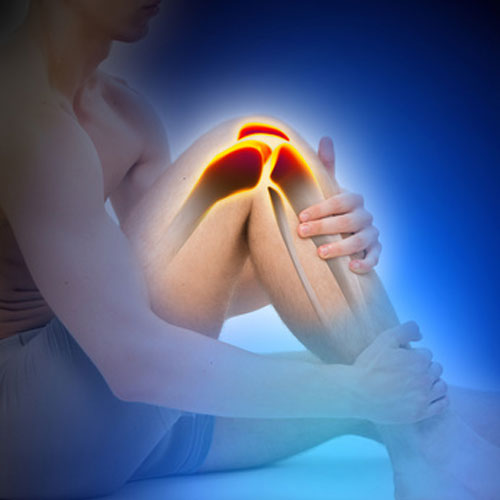 Rebuild and Repair Your Knee
A knee injury can take a daily toll on the body not only causing pain and disability but also weakening other surrounding muscles when they have to overcompensate for a weak knee. Physical Therapy is one of the most effective non-surgical treatments to heal a knee injury because with the guidance of a physical therapist, a person can both repair knee damage while strengthening a weak knee.
Most knee injuries are either strains of a ligament or muscle, sprains of a ligament of muscle, or tears of a ligament or muscle. In most case, physical therapy helps with all three. After a severe tear of a ligament or muscle in knee, options other than physical therapy need to also be assessed. Sometimes, a doctor may recommend unnecessary surgery for a minor tear in knee and in this case, physical therapy is just as effective as surgery. In this way, you should consult more than one doctor to see if risky and invasive surgery is actually necessary.
For most knee injuries, physical therapy is an extremely effective treatment with high success rate to repair knee damage and disability. At Cross Bay Physical Therapy, we apply a combination of strengthening exercises, stretching exercises, and hands-on therapy to assist the knee in it's healing process. Our physical therapists direct the knee toward full health and mobility.
The first step is to schedule an initial evaluation at Cross Bay Physical Therapy. During your visit, one of our experiencing Doctors of Physical Therapy will provide not only a full evaluation of the current state of your knee injury but also develop a physical therapy plan specific to you. This plan will take into consideration your lifestyle and goals and include the routines needed to accomplish these goals. It should be noted that any exercise should not be tried without the supervision of a trained physical therapist as it is possible to over-exert a weak knee causing more damage and lengthening the healing process.
I have seen first hand that most injuries that can be treated and healed under the guidance of the right physical therapist. Cross Bay Physical Therapy is a favorite in the Howard Beach area and provides hands-on physical therapy with a track record of successful treatment.
Call (718) 835-0084 and schedule your consultation.