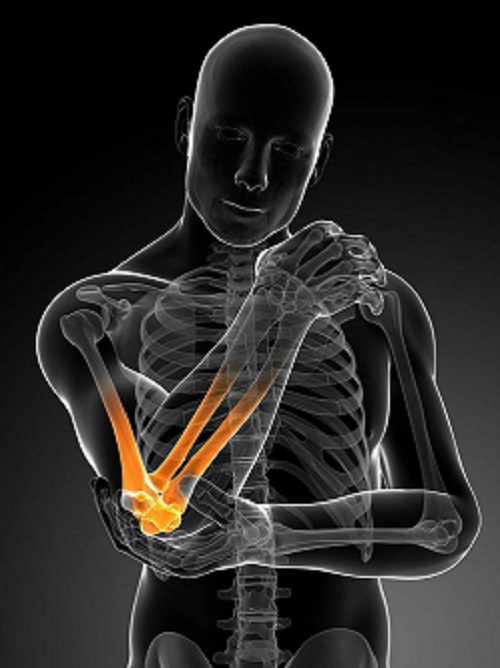 The movie Whiplash was nominated for 5 Oscars including "Best Picture" and J.K. Simmons won the oscar for "Best Supporting Actor". In the movie, he plays an abusive conductor for a Jazz Band at the top music school in the country and is constantly cursing out and humiliating his students, particularly the film's leading star, Miles Teller, who plays a dedicated drummer. The movie is filled with passion and jazz taking place in New York City and a movie worth seeing.
An injured elbow is a nuisance and disrupts our ability to function on a daily basis. Physical Therapy for the elbow is one of the crucial treatments to help patients recover from an elbow injury and elbow pain.
Some elbow injuries include arthritis, a torn UCL, golfer's elbow, tennis elbow, tendinitis, muscle strains, and elbow fractures to name a few and all of these injuries are helped by the strengthening, massage, and flexibility exercises in physical therapy.
If you have elbow pain, come into our Howard Beach Physical Therapy office! At Cross Bay Physical Therapy, our physical therapists treat each patient individually to diagnose the extent of their elbow pain and provide a plan for each of their physical therapy sessions.
Exercise and physical therapy go hand in hand. You will be working with our physical therapists in Howard Beach to decrease stiffness and pain and increase the elbow's mobility. Here are some examples of exercises that you may do at your therapy session and can do at home as well.
Wrist Flexion Exercise

Place your arm on a table with the palm facing upwards holding a one pound weight. First, bend the wrist upwards and then slowly lower the weight to the original position. Repeat 10 times and do the exercise 2-3 times.
2. Wrist Extension Exercise
1. This is basically the same as the wrist flexion exercise but instead of facing the palm upwards, face it downwards. Then use a one pound weight, lift the wrist upwards and then lower it slowly to the original position. Repeat 10 times and do the exercise 2-3 times.
3. Elbow Flexion and Extensions
1. Hold a one pound weight and face the palm upwards. Then, bend your elbow slowly so that your hand is approaching your shoulder. Then lower the hand again until your elbow is straight. Repeat 10 times and do the exercise 2-3 times.
Schedule Your Evaluation Now!
Cross Bay Physical Therapy is located in Howard Beach, serving as your local Queens physical therapy center. Physical Therapy is a vital part of the recovery process for elbow pain and injuries. Call 718-835-0084 and schedule an evaluation now! Same and next day appointments are often available.
By Benjamin Bieber