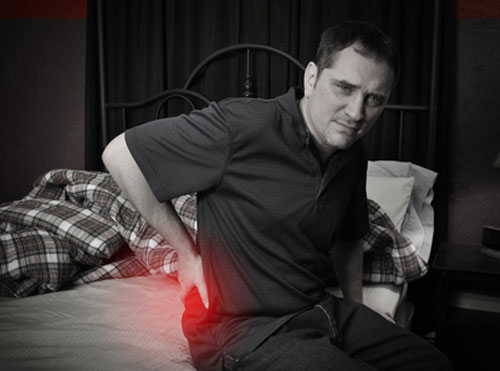 Amazingly, NASA landed a pod on top of a comet moving at 84,000 MPH. This feat not only took outstanding concentration, science, and precision but also the amount of data we will learn about the universe from this comet may revolutionize our understanding of the world and universe we live in.
The universe is, of course, everywhere. Even our bodies are made up of the same stuff as stars. Being "Star stuff" doesn't mean we aren't prone to pain every once in a while. This is why over the course of human history, we have developed medical disciplines to help people relieve the body's pains and injuries.
Physical Therapy is one such method we use to heal our body and it works extremely well for back pain. In this day and age, the back is exposed to bad posture often.
For example, sitting at the computer or sleeping in a bad position can cause you back pain throughout the day. Physical Therapy can be used to relieve this pain. Come in to Cross Bay Physical Therapy, located in Howard Beach, if your have a back injury or are experiencing back pain! Call (718) 835-0084 today and schedule a consultation! The sooner you come in for an evaluation, the quicker we can get to healing and the less your back condition worsens.
Here's what we do fori physical therapy for a back injury and physical therapy for back pain.
1. Alleviate The Back Pain - There may be many causes of your back pain including strained and tight muscles. At physical therapy, you will be given a combination of massage therapy, ice and heat, guided stretching, and electrical stimulation, which relaxes your muscles and reduces swelling. This combination will bring your pain levels down so that you can leave your physical therapy session feeling much better.
2. Improve Flexibility and Mobility. In physical therapy for back pain, we'll show you stretching exercises the increase your back's range of motion. Decreasing stiffness will allow the back a wider range of movement that makes using your back regularly, less painful.
3. Increase Strength - Physical Therapy for the back includes strengthening the muscles of the lower and upper back muscles. By increasing strength, your back will be able to not only bear more weight but take more of the stresses that life throws at it. It won't as easily succumb to the pressure of life and will hold up under duress if that duress when that occurs.
Between back strains, back arthritis, and ordinary back pains, physical therapy is the best conservative treatment for back pain. Located in Howard Beach, Queens, Cross Bay Physical Therapy is can help right now! Call (718) 835-0084 and schedule a consultation today! Same and next day appointments are often available. We serve areas outside of Howard Beach as well, such as near and around Lindenwood, Woodhaven, Ozone Park, and Richmond Hill.
Call (718) 835-0084 today and schedule a consultation!
By Benjamin Bieber