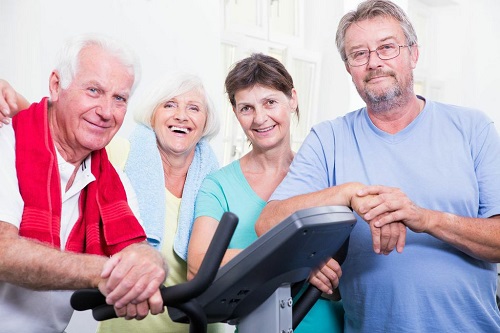 Google today announced a new and very useful addition to Gmail. You can now edit Microsoft office attachments right from gmail! Gone are the days when you send an e-mail attachment twice because you made a spelling mistake hooray!
Getting to the point of this article after that bit of excitement, I want to discuss the benefits Physical Therapy has on arthritis. At Cross Bay Physical Therapy, we specialize in patients that have arthritic pain and use guided physical therapy, massage, exercise, and stretching to not only alleviate the pain from arthritis but also increase mobility and flexibility.
Our physical therapists will go through with you the proper body mechanics that serve as joint protection techniques and reduce the stress and trauma put onto your joints. We'll also teach you about proper posture in order to protect your joints as well as recommend assistive devices that will help you move around easier.
Each person is different and we work hard to tailor each patient with an individualized treatment plan that works according to their needs. The goals of Physical Therapy for arthritis pain at our office are clear:
1. Prevent the loss of use of one's joints.
2. Restore any abilities that have been lost due to one's arthritis.
3. Help you work your way up to new activity levels.
4. Maintain your current activity levels.
5. Alleviate joint pain.
6. Maintain your fitness and the ability to enjoy the special activities that you love doing.
Each of the above benefits create greater life satisfaction and give you the power to move with less pain and more fun. Here are the specific benefits that one will receive from their Physical Therapy:
1. Physical Therapy (PT) exercises restore joint mobility and flexibility.
2. PT exercises restore strength to the area.
3. "You'' receive education on how to alleviate as much pain as possible and keep your arthritis from becoming inflamed.
4. Advice on posture and movements to protect you and support your activity.
5. Education on any assistive devices you may need.
As you can tell, Physical Therapy is vastly beneficial to people enduring the pain of arthritis. In many cases, consistent physical therapy has been proven just as effective as surgery. Also, if you have recently had joint surgery, physical therapy is a necessary part of the recovery process and will help you regain valuable movement and strength to the affected area.
Cross Bay Physical Therapy is located in Howard Beach, Queens. Same and next day appointments are often available. Call (718) 835-0084 and schedule your consultation today! Besides acting as Howard Beach Physical Therapy, we can serve many surrounding areas as well including but not limited too Woodhaven, Lindenwood, Ozone Park, and Richmond Hill.
Call (718) 835-0084 today and schedule your consultation!
By Benjamin Bieber