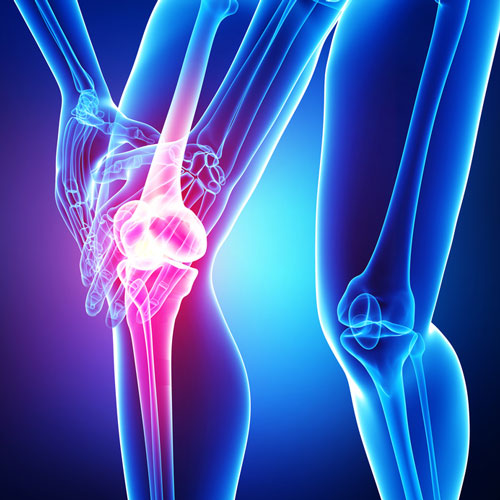 Knee Treatment With Physical Therapy
This week the 2016 U.S. Open Tennis Grand Slam began. Heavy favorites on the men's side if Novak Djokovic and Serena Williams on the women's side. Many tennis players suffer knee injuries due to the constant side to side movement.
After a knee injury, it may feel impossible to move around without pain. The knee will heal but it also must be rehabilitated to improve strength, flexibility, and motion. Without physical therapy, a knee injury can produce life-long symptoms and in some cases, physical therapy is proven just as effective as surgery for a knee injury.
At Cross Bay Physical Therapy, our Howard Beach physical therapists create a specialized treatment plan to help each individual heal from their injury. Physical therapy is proven to repair knee damage while simultaneously re-strengthening the tendons, ligaments, and muscles that are experiencing weakness.
Strengthening Exercises For Your Knee
Applying physical therapy right after an injury is normally recommended. First, gentle stretches or exercises will improve knee mobility and as the knee recuperates, more advanced strengthening exercises are implemented. There are multiple exercises that you will implement during each physical therapy sessions. Here are just a few examples:
Leg lifts - First, lie down a flat surface with both feet planted on the floor. Lay one leg flat and fleet the muscles surrounding the knee. Lift the leg lying flat to one foot off of the ground flexing the muscles around the knee and then gently lower the leg. Repeat for 15 repetitions and do 3 sets of each leg.
Squeezing an inflatable ball - Lying down, place a large inflated ball between your knees while your feet are planted not he floor. Then squeeze the ball with each of your knees until your feel the muscles on the inner legs being flexed. Repeat for 15 repetitions and do 3 sets.
Wall Sits - Sit against the wall in a chair position and hold this strengthening exercise for 30 seconds to a minute. Repeat for 3 repetitions.
It is essential to seek out guidance from a physical therapist before attempting to rehabilitate your knee on it's own. Depending on the severity of the injury, you will need to apply different exercises, which is why the guidance of a physical therapist is necessary.
Cross Bay Physical Therapy is located in Howard Beach, Queens. Our state of the art facility has helped patients for over 30 years heal from moderate to severe knee injuries. With the combination of stretching, strengthening and therapeutic modalities like heat, ice, massage, and tens stimulations, you knee will improve within weeks.
Schedule Your Evaluation!
Call 718-835-0084 and schedule your evaluation today!
By Benjamin Bieber