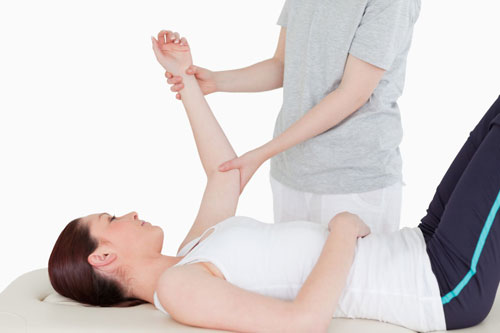 Elbow Pain And Injuries
The French Open kicked off this week. Playing on the outskirts of Paris, the second round is underway. Rafael Nadal and Novak Djokovic cruised through the first round both winning in straight sets. The summer season marks three of the most famous tennis tournaments in the world; the French Open, Wimbledon, and the U.S. Open.
During the spring and summer, outdoor sports flourish as almost everyday presents us opportunities to be outside. Many of these sports involve heavy use of the elbow and the elbow is one of those body parts that can be easily overwhelmed. Elbow tendonitis is one of the most common injuries in sports.
In sports like tennis and golf, tennis elbow and golf elbow are instigated as the elbow, not used in such a way during the winter, is now forced into the repeat motions of the sports. The same goes for baseball with the common UCL injury.
Physical Therapy For The Elbow
Tendinitis and other injuries are often treated with physical therapy as it is one of the most effective methods to reduce elbow pain, regain mobility, and direct the healing response of the elbow. If you have an elbow injury, to correct the injury as well as re-strengthen the elbow to prevent future injuries, physical therapy is a necessary part of the recovery process.
Call 718-835-0084 and schedule your evaluation at Cross Bay Physical Therapy now! Our office is located in Howard Beach, Queens and for over 30 years has treated patients in the New York area.
Elbow Exercises
Here are a few examples of exercises that help the elbow recover from injury:
Elbow Flexion and Extension:

Hold any one pound weight in your hand with the palm facing upwards. Slowly bend your elbow so that your hand approaches your shoulder. Then, gently lower your elbow once again until it is straight. Repeat 10 times for 3 sets.
2. Forearm Pronation and Supination Strengthening:
1. Hold your one pound weight in your hand and place your elbow flat on the table with the weight hanging just off of the table. Then, slowly rotate your palm upward and then the palm downwards. Repeat 10 times for 3 sets.
These are just an example of two exercises you will find during your physical therapy sessions. All exercises should be performed after your physical therapists have demonstrated them. Physical Therapy is a proven and effective treatment method for elbow injuries.
At our Howard Beach Physical Therapy office on Cross Bay blvd., you will begin a process of exercise, stretching, massage, and therapeutic modalities to repair the elbow injury.
Schedule Your Appointment Now!
Our Howard Beach physical therapists will structure a physical therapy program for you aimed at removing your elbow condition and making it stronger so that it cannot be re-injured.
Call 718-835-0084 and schedule your appointment at Cross Bay Physical Therapy now!
By Benjamin Bieber