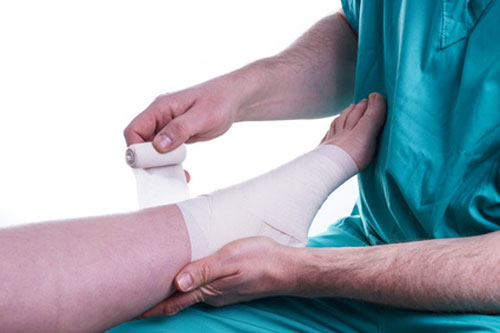 Physical Therapy For Arthritis
Arthritis affects millions of people in the U.S. This painful condition breaks down the cartilage tissue in one's joint leading to bone-on-bone friction, pain, inflammation, and disability. One of the best ways to maintain mobility of a body part affected by Arthritis is by keeping it strong.
Our Howard Beach physical therapists are specially trained to help people with Arthritis. Re-strengthening the joint and it's surrounding muscles creates key improvements in mobility and stops the onset of disability. This problem, disability, is the one that lowers life satisfaction and prevents people from doing what they want to so at physical therapy, we work on making sure you can use the affected joints to maintain normal daily activity.
During your initial evaluation, we develop a customized physical therapy program for you specific case based on age, lifestyle, and goals. We create a plan to improve strength, coordination, and balance in order for your body to achieve optimal function.
We want to make sure you are applying proper posture and body mechanics during daily activities, which will relieve pain, keep you mobile, and improve function. If needed, we can show you how to properly use assistive devices such as canes and walkers.
Past And Future Planning To Relieve Arthritis Pain
Importantly, we work to relieve current problems you may be having such as inflammation and stiffness. Different approaches such as hot and cold therapy, stretching, and exercise all help to get your body moving and relieve inflammation. It is important that you understand how to operate for effective and healthy movements outside Physical Therapy as well. We go over home exercises and lifestyle tricks to improve Arthritis stiffness and pain even at different times of the day.
Cross Bay Physical Therapy has helped patients with Arthritis for over 30 years in our Howard Beach location. Through a combination of stretching, strengthening, education, and therapeutic technique, many of our patients see significant improvement in their Arthritic condition. While Arthritis does not have a cure, it is possible to both reliever Arthritis pain and inflammation and simultaneously, slow down it's degenerative process by keeping your body strong.
The goal of physical therapy for Arthritis is to teach you how to do things in way that doesn't cause pain, to relieve arthritis pain and inflammation, and to improve your mobility so that you can get better both at home and during treatment.
Call (718) 835-0084 and schedule your initial evaluation.